BOMA 360 + TOBY
THE BOMA 360 PERFORMANCE PROGRAM + THE TOBY AWARDS


Now together in one streamlined portal, the BOMA 360 Performance Program and the TOBY Awards are just what you need to take your building to the next level.

The BOMA 360 Performance Program
For more than a decade, the BOMA 360 Performance Program has set the worldwide standard for best practices in the commercial real estate industry. Earning the BOMA 360 label demonstrates excellence across all areas of operations and management. Learn more including fees. The BOMA 360 application must be approved before the TOBY can be submitted.
The Outstanding Building of the Year (TOBY®) Awards
The Outstanding Building of the Year (TOBY®) Award is one of the most prestigious and comprehensive programs of its kind in the commercial real estate industry recognizing quality in buildings and rewarding excellence in building management.
Learn More
including criteria for each entry type (Office, Mixed Use, Medical, Industrial, Earth, Renovated).
Pre-Requisite
In order to submit for TOBY you will also need to apply for BOMA 360 prior. You must submit your BOMA 360 application before you can submit your final TOBY entry. However you can get started on your TOBY at any time.
Levels of Competition
The competition consists of three levels. The competition begins at the BOMA local association level, winning entries advance from there to the regional level and, finally, regional winners advance to the international level. The international TOBY Awards will be presented at the BOMA International Conference each year.
Time Line
October 31st, 2023 - Local entries due for the TOBY 2024 cycle
November 2023 - TOBY Judge Training (required for those who are judging entries)
December 2023 - TOBY Judging Onsite
January 15, 2024 - Entries due for the BOMA 360 (must be completed to progress to Regional & International)
February 2024 - Local Award Ceremony @ Joint Luncheon with AAFAME
March 2024 - Regional Winners Announced @ Southwest Region Conference (travel required)
July 16, 2024 - BOMA International TOBY Awards in Philadelphia, PA (travel required)
How to Get Started
Interested TOBY entrants can fill out an application below, and BOMA staff and TOBY committee will help guide buildings through the competition.
You must be a BOMA member to enter.




Watch this video on how to use the BOMA Recognition Portal

Fees are as follows:
BOMA 360 Designation $850 (members) & $1250 (non-members)
Local submission fee (admin fee): $50.00
Regional TOBY submission fee: $325.00
International TOBY submission fee $450
---
Need help? Please let us know your questions Michelle Ford
2023 Winners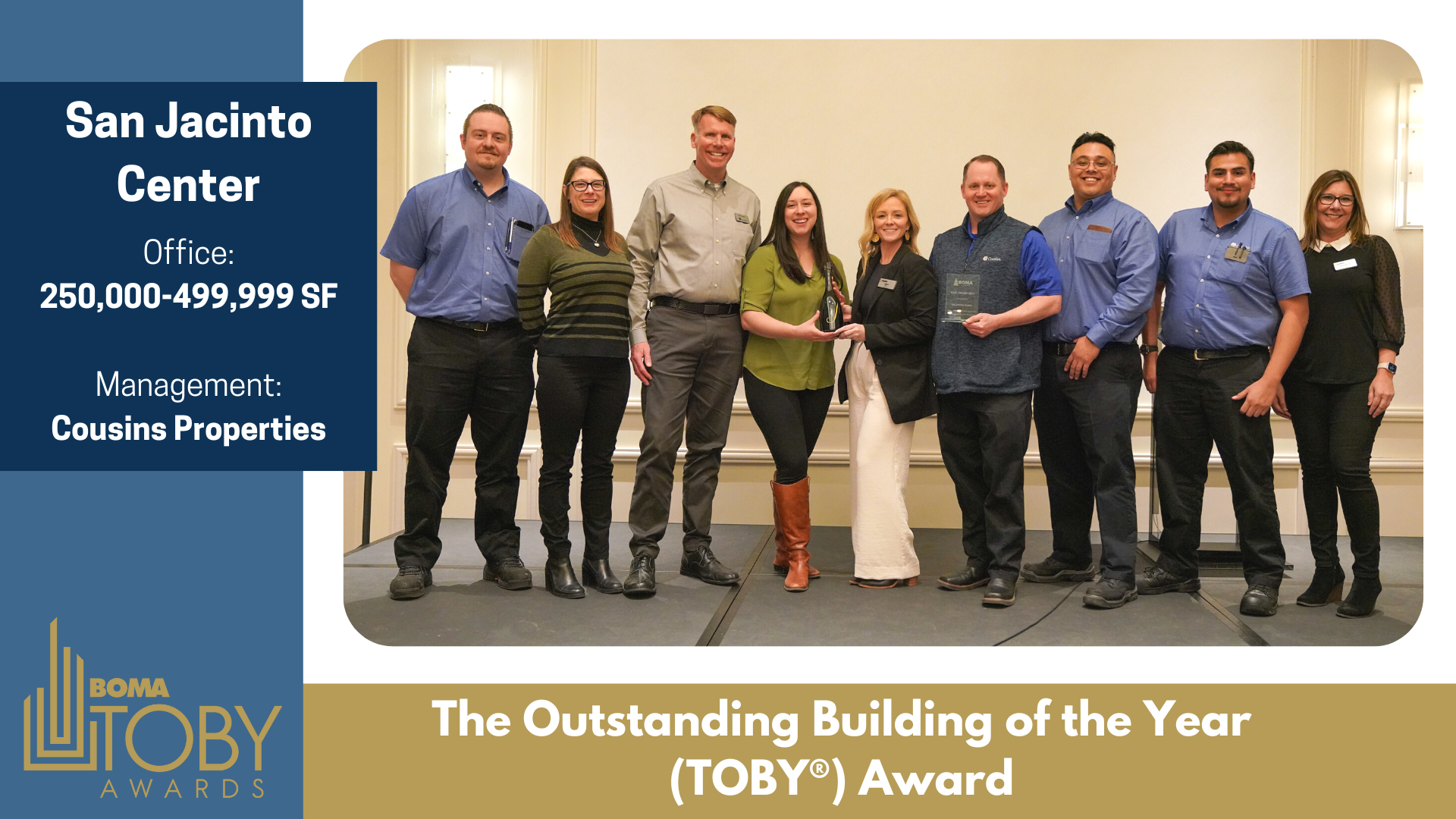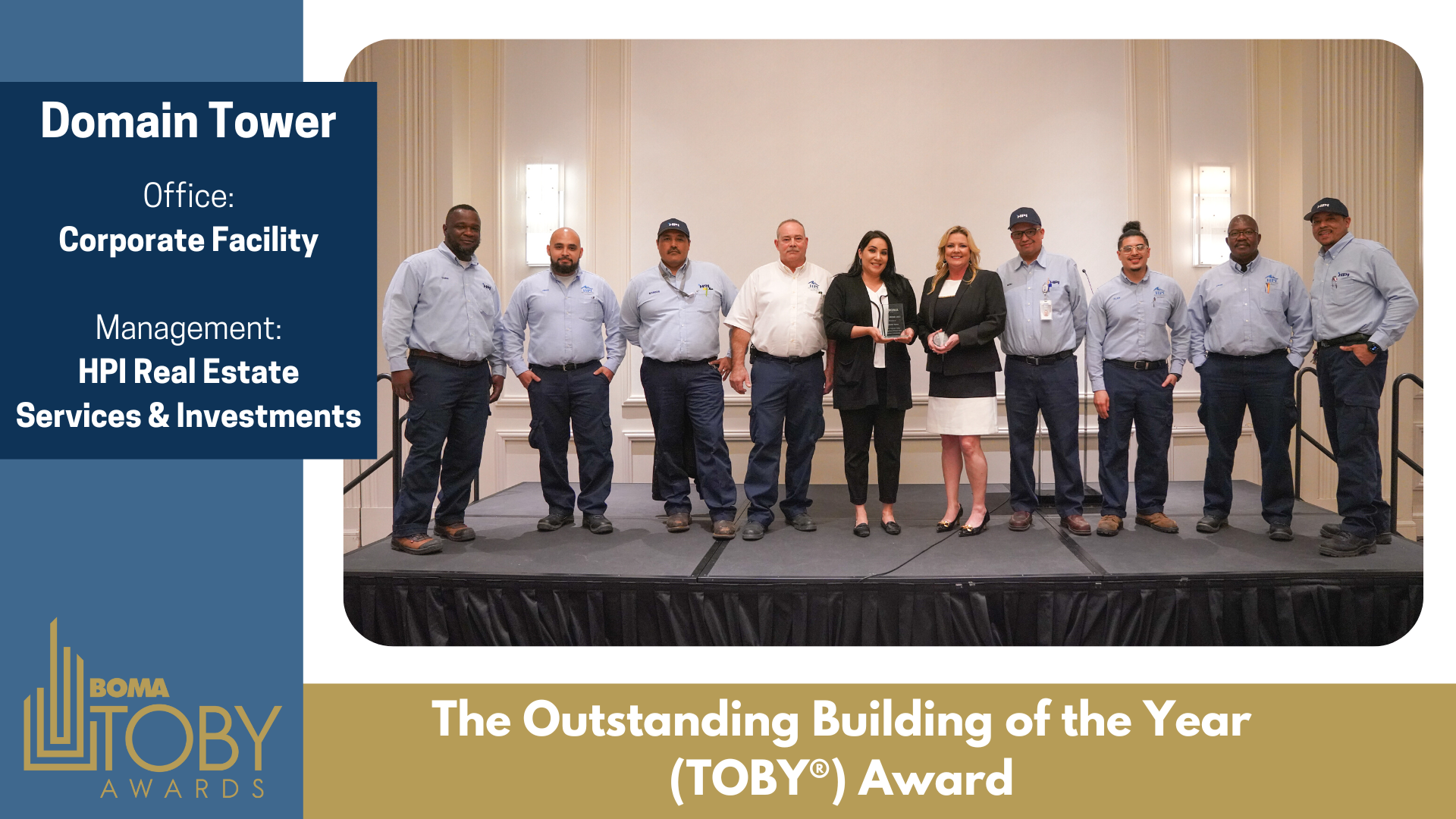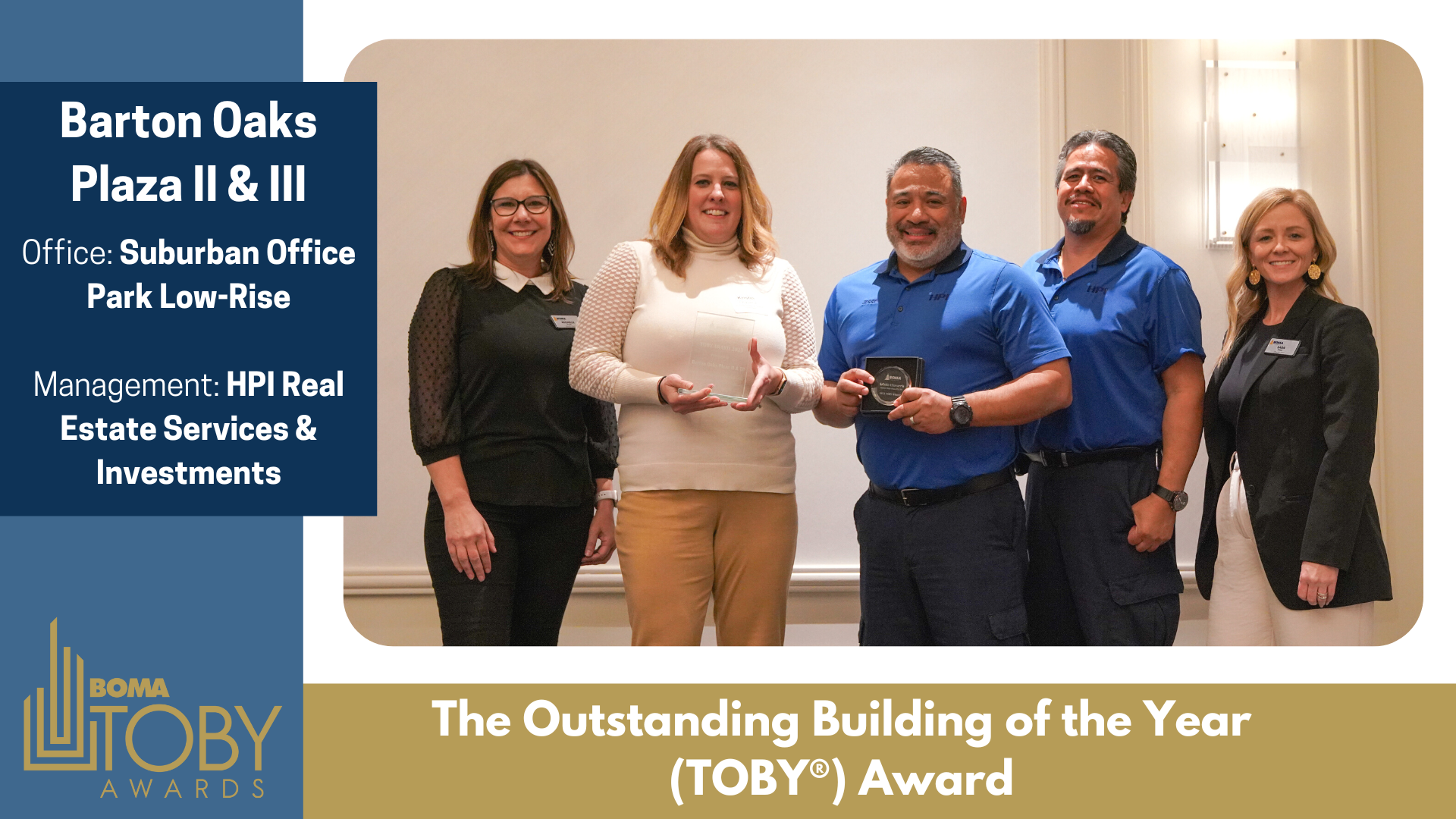 Click here to view past local winners