Southwest Regional Conference 2023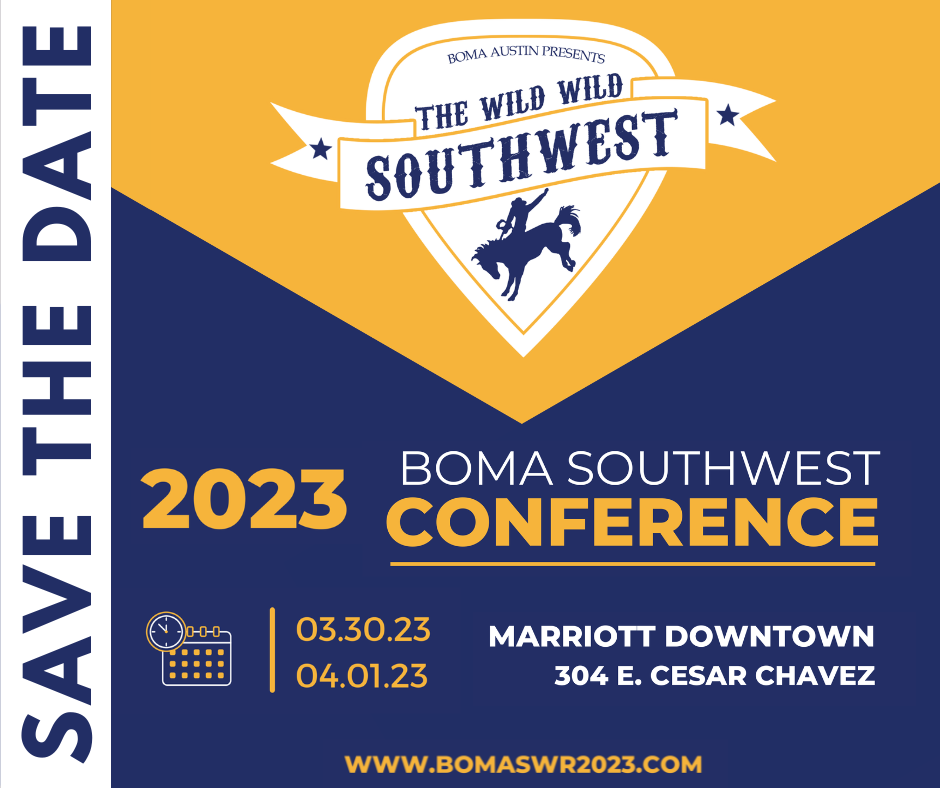 Conference Details
---
BOMA Austin is pleased to present the Southwest Region Conference at the beautiful newly built classic premium Marriott in Downtown Austin. Experience topics relevant to your goals (for your property and your career) with education sessions presented by forward thinking experts, get motivated with a special keynote and learn from your peers at networking events.

Special events will range from Golf Tournament, Country Club Member for the Day, Welcome Party, Building Tour and of course the much anticipated TOBY Banquet (who will be the winners this year?). See details below for each of these events.

The BOMA Southwest Region is comprised of 11 different cities who will be attending the conference. We expect 250+ attendees and sold out special events.

Join us for 3 days and get what you need to keep advancing with your industry.

---
Dates: Thursday March 30th - Saturday, April 1st, 2023
Location: Austin Marriott Downtown Hotel block for attendees will by $299/night + $54 parking. (Regular rate is approx $450)

Registration Pricing: Registration opens December 2022
Full Conference $400

TOBY Banquet $175




Engineers Free




Emerging Professionals will receive $100 Discount on Full Conference
Special Events:
Golf $250 held offsite

VIP Country Club Member for the Day $150 held offsite

Welcome Party $100 held offsite (included with full conference)
---
CLICK ON IMAGE BELOW FOR MORE DETAILS ON EACH ACTIVITY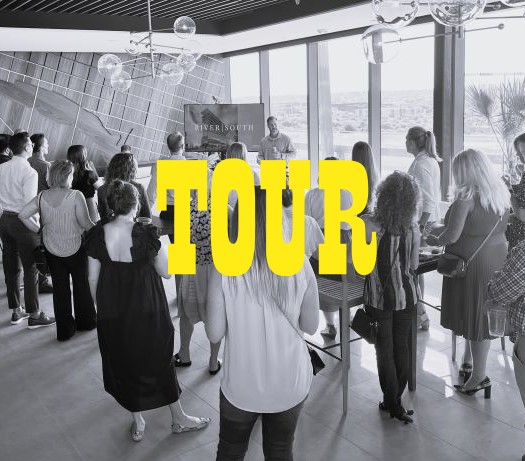 April 1st, 2023 Saturday Time TBD
Building Tour @ Indeed Tower in Downtown Austin
Hosted by Kilroy Realty Corp.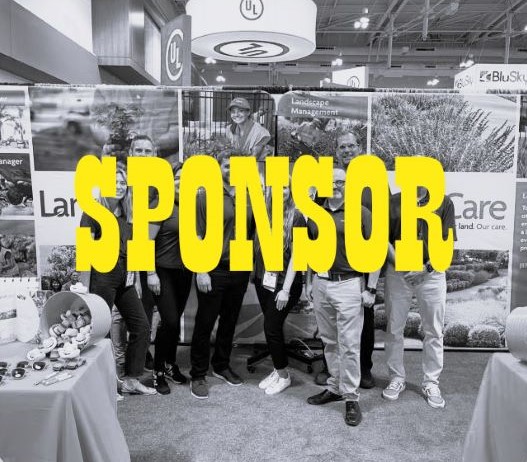 Available Now!
Sponsorships available for all events associated with the Conference & Special Events.
Please contact Kristin Chavarria, kchavarria [at] hpitx.com, for more info if needed.
Volunteers can sign up here to help with the activities during the conference & special events. Duties to include hospitality booth, registration shifts, education monitors, event set up, shuttle assistance and other fun activites. We will need at least 50 volunteers to help with this event.